From Bangladesh to Melbourne …… via Perth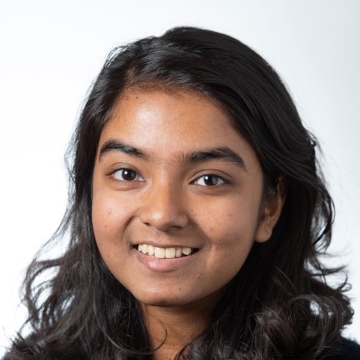 Ms Rasa Islam is Cartherics' first full-time PhD student. She's joining the team under a prestigious Cooperative Research Centre (CRC) Project Grant entitled "Allogeneic Stem Cell Cancer immunotherapies".
As part of the CRC-P Program, Cartherics offers high calibre students PhD research programs of study that include international level research training, as well as opportunities to develop diverse skills that will benefit their future career. The Cartherics PhD Program centres on medical research specifically combining stem cells and immunotherapy to cure cancer.
Cartherics Communications Adviser Leigh Dayton speaks to Rasa about discovering cancer research, multicultural advocacy and her role in the Cartherics project Re-engineering the function of natural killer cell receptors via CRISPR/Cas9: a new approach for 'off-the-shelf' immunotherapy.
LEIGH: How did an early career scientist born in Bangladesh end up in Melbourne, Australia?
RASA: My family moved to Australia six years ago because my father got a job in Tasmania. We moved to Tasmania, then to regional Western Australia where I did year 12 at Bunbury Senior High School. The family moved to Perth during my honours year.
When I finished as an Honours student at the National Centre for Asbestos Related Diseases and the UWA school of Biomedical sciences I began looking for a post-grad opportunity in Melbourne. It felt like a city where I would like to live and explore. I like the Melbourne vibe.
I looked at cancer research related labs in Monash and found Graham Jenkins [who is also affiliated with the Hudson Institute and is Cartherics Education Officer].
LEIGH: You're very interested in immunotherapy and cancer, unusual choices for a young woman. Is your family involved in medicine or medical research?
RASA: No. My family members have more technical qualifications, my dad works in the marine industry as a surveyor and compliance officer in WA, mainly Perth, and my mother is a homemaker. She used to be a primary school teacher before. But my sister is interested in psychology, maybe even research.  She's nine years younger than me.
I developed a passion for biology in high school. I figured that's where I want to go. I'm interested in the research because it's open ended, seeking the answer to something not found yet. And, specifically, because it is translational.
My interest in immunology started with my BA at UWA where I did a double-major in biomedical science and pharmacology.
Immunology is great. It's equipping and empowering the body to fight infections like cancer which is widespread.
LEIGH: As a new doctoral student, what was it like to walk into the Cartherics lab for the first time?
RASA: There's a lot of equipment! My first impression was that it's very well equipped. For example, at the end of every bench there is a centrifuge machine.  Cartherics is a smaller laboratory group. The rationing of the resources is different accordingly. Definitely I see myself working here with adequate resources.
LEIGH: What about the research?
RASA: I see a lot of work going on into off-the-shelf products. It's a great idea. It's great to know there will be off-the-shelf products that can save lives.
My job will be looking at natural killer cells, how these cells can be engineered to better kill cancer cells. Later on in the project, I'll look at how to derive these cells from stem cells.
This work is part of the whole pipeline of making off-the-shelf products. I'm really looking forward to what they're doing at Cartherics.
I'm definitely excited. This is an area I do see myself working in for my life. I was very happy when I got the place of PhD student and a scholarship. It's a real help. And I get a lot of support from the team already. They are helping flesh out my project, so I know what I'm doing. There is good team work here.
I see a future with this work with more accessible products with a social focus.
LEIGH: Speaking of a "social focus", you're extensively involved with multicultural organisations such as the Multicultural Youth Advocacy Network (MYAN) Australia.
RASA: Yes. When I moved to Australia, I became part of a minority Bengali Muslim group. This made me get involved with organisations that work with multicultural youth in Perth. I thought I needed to speak up.
I moved to Melbourne alone. I'll have a mentoring role in the MYAN National FUSE summit in April. Although my involvement with MYAN is as a WA delegate on their Youth Advocacy Network, my role in the summit will involve liaising as a mentor for delegates.
I'm getting the vibe of Melbourne, and am really excited!