Communications Adviser Leigh Dayton talked with cancer immunologist Ashleigh Unsworth
WELCOME to The Pipeline, the place where Cartherics team members share occasional news and views.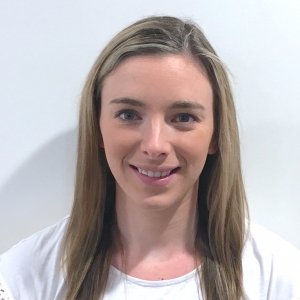 To get things rolling, Communications Adviser Leigh Dayton talked with cancer immunologist Ashleigh Unsworth, Cartherics' latest recruit. Ashleigh joins the company from Peter MacCallum Cancer Centre where she conducted breast cancer research while completing her PhD dissertation.  Her topic was the role of the immune system in mammary gland reproduction and breast cancer.
Ashleigh brings extensive technical skills in cellular and molecular biology and animal handling, along with experience with presentations, lab management and student supervision.
LEIGH: As a Research Fellow what will your roll be with Cartherics?
ASHLEIGH: [LAUGHS] I'm only on day 3, so I'm not sure what my specific job is yet. At Peter Mac I was testing CAR-T cell therapy combinations against solid tumours. That should fit in with the Cartherics' work I'll be doing.
There are challenges of moving into this new job. This is a more translational field [than basic research]. The company is doing a bit of clinical work, so there are a lot of regulations and the like that I'll have to learn.  The protocols are definitely a bit different than the old field.
LEIGH: Given your strong academic and hands-on credentials, were you tempted to join the "postdocalypse" and move overseas?
ASHLEIGH: No need with this sort of opportunity. I've got a partner here. We were childhood neighbours. He's happy here and is studying to be a science teacher. I quite like it in Melbourne. Cartherics is a good place to be for the future.
LEIGH: Speaking of neighbours, where did you grow up?
ASHLEIGH: I'm from southeast Melbourne, Berwick, past Dandenong. It's a classical suburban town.
I'm from a small family with one younger brother. I'm the first to finish year 12. My mum is a travel agent. She did TAFE to get training. My dad was a builder. In the late 70's dad followed-up with technical training.
LEIGH: That seems an unlikely environment for developing an interest in medical research.
ASHLEIGH: I thought about science more [than most kids]. Both my parents have autoimmune diseases. Mum has systemic lupus and my dad has a rare one, scleroderma.  He has skin and blood circulation disorders. The skin thickens and he can't feel his fingers and toes in cold temperatures. He can't swim in the ocean because it affects circulation.  He semi-retired this year at 52, since he's getting very sore and can't do it anymore.
My gene pool isn't looking good!  No symptoms yet, but I have been a control person in gene pool, familial history research. They're monitoring to see what's genetic.
LEIGH: Tell me more about your university experience.
ASHLEIGH: When I was studying at university I was thinking of doing autoimmune disease research but enjoyed learning about cancer more so followed that path.  I enjoyed the idea of the challenge of treating a disease of your body going wrong. It's amazing how it goes so badly wrong so quickly.
My first experience in the cancer field was in breast cancer. Not immunotherapy at the start. I like the idea you could use the immune system to cure cancer.  Drugs are great but if you can make your own immune system fight cancer for you that could be better than any other drug.  Our immune system is amazing.
LEIGH: You said that Cartherics is a good place to be for the future. Can you put a timeline on that?
ASHLEIGH: I have 3-year contract, but I plan on staying if they'll have me.  I'd like to see it [commercialisation of off-the-shelf treatments] through if that's at all possible.
LEIGH: Thank you.