Nhu-Y Nguyen
Dr Nhu-Y Nguyen is a Research Fellow and Laboratory Manager at Cartherics. She received her PhD in 2011 from the University of Melbourne, focusing on the effects of targeting different signalling pathways involved in hematopoiesis. Following her PhD, Nhu-Y conducted her postdoctoral training at Monash University's Australian Centre for Blood Diseases. There she devised a novel xenograft model for assessing new combination therapies for Acute Myeloid Leukaemia.
As a Laboratory Manager at Cartherics, Nhu-Y handles the day-to-day running of the Science Team. As a Research Fellow, she drives in vivo studies. She enjoys working with a team of like-minded and passionate individuals 'who are as equally committed as I am to developing potential new cures for cancer'.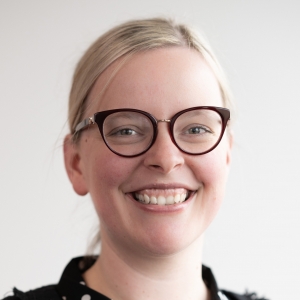 Vera Evtimov
Dr Vera Evtimov is a postdoctoral Research Fellow with Cartherics. After obtaining a Bachelor of Biotechnology (Hons) Vera obtained her PhD at Monash University in the department of Biochemistry and Molecular Biology. Her doctorate research focused on the characterisation of hyaluronan metabolism in breast cancer stem cells.
At Cartherics, Vera works in the autologous CAR-T products team where she has helped develop a robust method of CAR-T cell manufacture, as well as assays measuring cytotoxic capabilities and specificity of CAR-T cells. Currently, she explores ways to improve the function and persistence of CAR-T cells in solid tumour models, using organoid and xenograft focused approaches. Vera is passionate about improving the clinical outcomes of individuals diagnosed with debilitating diseases.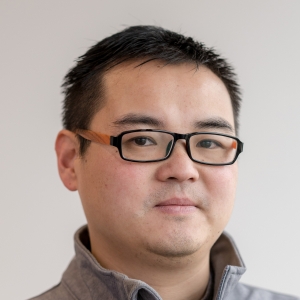 Roland Shu
Dr Roland Shu is a Principal Scientist at Cartherics. He joined the team in 2016 from Monash University where he previously worked on neural stem cell biology and Multiple Sclerosis therapy. At Cartherics, Roland focuses on designing molecular constructs, CRISPR gene editing and autologous cell product manufacturing. His long-term goal is to make Australia's first CRIPSR-Cas9 gene-modified CAR-T cells for cancer patients. He sees such products as 'living drugs'.
Originally from China, Roland studied Biotechnology at Wuhan University where he received his Bachelor degree. He completed his PhD in molecular genetics at the Institute of Health Sciences of China's Academy of Sciences and Shanghai Jiao Tong University. Before moving to Australia, Roland worked as a researcher for three years at GlaxoSmithKline's Shanghai R&D centre.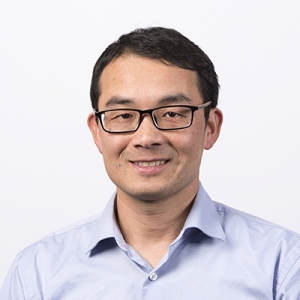 Vingo Zhuang
Vingo Zhuang has been a Research Assistant at Cartherics since the company was established in 2016. He is originally from Shenzhen in Southern China. Vingo graduated in 2000 from the Sun Yat-sen University School of Medicine in Guangzhou. In 2002 he moved to Melbourne in order to pursue his Masters at Monash University. Prior to joining Cartherics, Vingo worked at Monash University with Professor Sharon Ricardo in kidney research.
At Cartherics, Vingo's main role until recently was to build CAR-T constructions and generate CAR-T viruses to infect T cells and produce early-stage CAR-T cells. He now produces the cells using CRISPR-Cas9.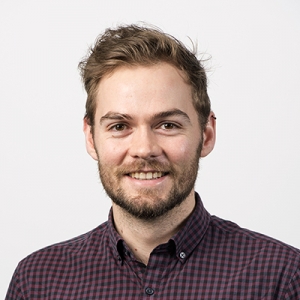 Nick Boyd
Dr Nick Boyd is a Biomaterials Engineer with a PhD and over 10 years experience specialising in tissue engineering, biological device R&D, regenerative medicine and nanotechnology. At Cartherics Nick focuses on generating an 'off-the-shelf' on-demand immunotherapy via stem cell sources.
With a deep background in immunology, stem cell differentiation and CAR-T cells, Nick helps drive the development and translation to the clinic of a novel natural killer (NK) cell-based immunotherapy derived from induced pluripotent stem cells. The work enables Nick to blend his passions for IP, entrepreneurship, business and laboratory research. Nick sees an exciting future for Cartherics and considers himself lucky to be part of the team investigating the impact their next-generation cellular therapies will have on patients suffering with ovarian cancer.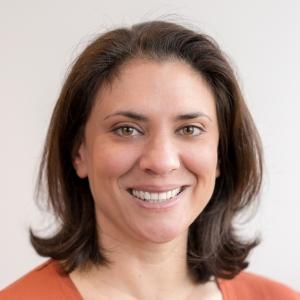 Maree Hammett
Senior Research Officer Maree Hammett has been with Cartherics since it was established in 2016 and helped set up the laboratories. She brings over a decade of experience in the university and industry sectors, developed after completing a Masters degree in immunology with Professor Tony Schwarer at Monash University and the Bone Marrow Transplant Unit at the Alfred Hospital.
At Cartherics, Maree works primarily with the autologous CAR-T team, testing & growing the different CARs and the development of the Method of Manufacture for clinical trials. Drawn to cancer research because her grandfather experienced Chronic Lymphoblastic Leukaemia, Maree seeks to boost the understanding of cancer detection, treatment and, hopefully, patient survival.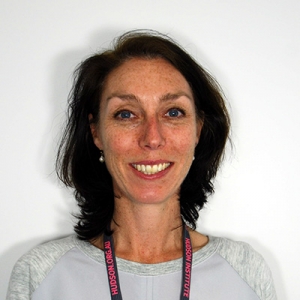 Kellie Cartledge
Kellie Cartledge is a Senior Research Officer at Cartherics. She joined the team in 2016. After completing her BSc in Biochemistry at Latrobe University then Honours in Biochemistry at the Australian National University, she worked at the Ludwig Institute of Cancer Research in the Molecular Biology Laboratory. Kellie then completed her MSc in Biopharmaceuticals at the University of New South Wales whilst working at CSIRO firstly in Health Science and then later in the Manufacturing Division. She was drawn to biological research as it is always evolving.
At Cartherics Kellie uses her expertise in cell culture, stem cell biology, T-cell biology and molecular biology in a range of projects, including the iPSC to T-cell and NK-cell projects. She finds the work challenging and at the cutting edge of immunology. "What we do will help people and society," she says.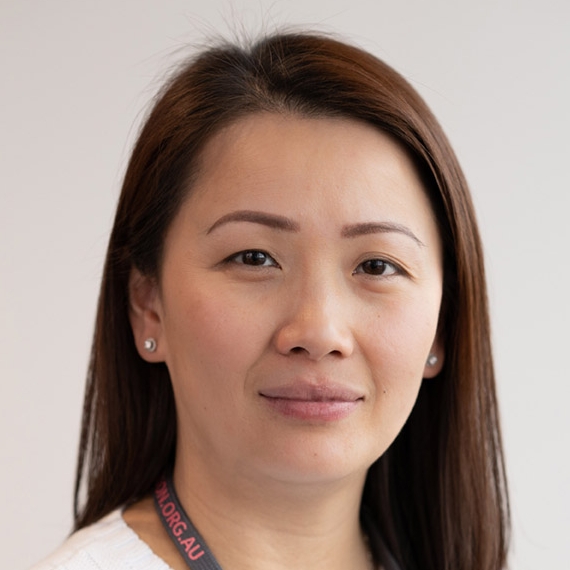 Research Fellow & Laboratory Manager
Thao Nguyen
Dr Thao Nguyen joined Cartherics in 2018 from A/Professor Ross Dickens' Laboratory at Monash University. There she worked on acute leukaemia, focusing on the contribution of hematopoietic transcription factors towards leukaemia differentiation. Thao's previous experience was also with Monash University where she worked in the laboratory of Professors Jamie Rossjohn and Paul Hertzog, characterising the type I interferon receptor. Thao completed her PhD in 2011 at the University of Melbourne where under the supervision of Professors John Hamilton and Glen Scholz, she investigated protein kinase and toll-like receptor mediated macrophage activation.
In addition to her Laboratory Manager role, Thao evaluates the efficiency of manufactured CAR-T cells against solid tumours using in vivo models.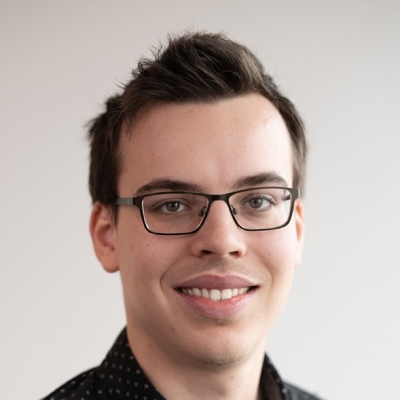 Mat Tiedemann
Mat Tiedemann is a Research Assistant with Cartherics' induced pluripotent stem cell (iPSC) team. His work builds on expertise in gene editing and iPSC culture and differentiation he developed as an undergraduate Research Assistant in Professor Jose Polo's laboratory at the Australian Regenerative Medicine Institute.
Currently, Mat is involved in a number of projects, including gene editing of iPSCs using Cartherics' Chimeric Antigen Receptor (CAR) construct, and the differentiation of resulting CAR-iPSCs throughout the hematopoietic lineage. The work is challenging because each cell line is unique, but Mat says the satisfaction gained by their successful differentiation into multiple, therapeutically relevant cell types is unparalleled.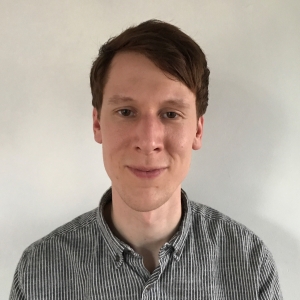 Callum Docherty
Callum Docherty is a junior Research Assistant at Cartherics and part of the autologous T-cell team. During his undergraduate studies, Callum majored in Biochemistry and Immunology, and minored in Molecular Biology with a focus on cancer related pathologies. Callum completed his undergraduate Honours degree at Monash University through the Science Faculty.
Cancer research is of particular interest to him as it is a leading cause of mortality globally. Further, many cancer types share similar characteristics, boosting the impact of research in this area. Immunology-based cancer therapeutics hold the potential for more targeted, effective, and potentially more enduring treatments than most conventional chemotherapy-based treatments. Callum says "It's a perfect fit for my interests and background".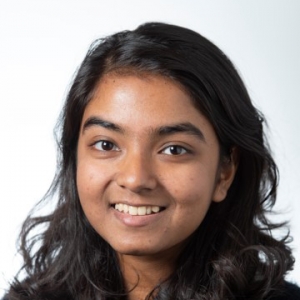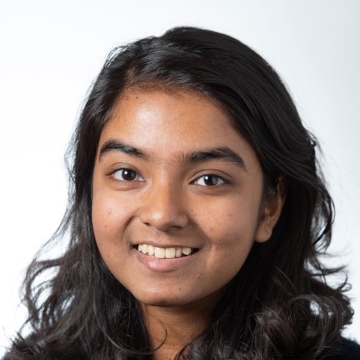 Rasa Islam
Rasa Islam is a PhD student at Cartherics. After completing her undergraduate studies in Biomedical Science and Honours in Immunology from the University of Western Australia, she moved to Melbourne to pursue postgraduate studies with Cartherics. Rasa is originally from Dhaka in Bangladesh, and now calls Perth and Melbourne home.
Rasa is passionate about translational research such as adoptive immunotherapy because it can transform cancer patients' life expectancy and quality, regardless of type or stage of the condition. Her PhD project focuses on how to make adoptive immunotherapy more effective and readily available to patients.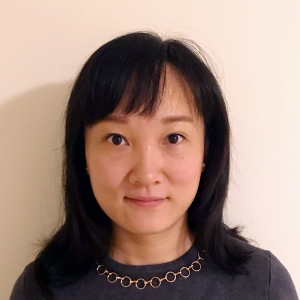 Madeline Cao
Dr Madeline Cao received her MD in 2010 and practiced in Hematology at the Institute of Hematology & Blood Diseases Hospital in Tianjin, China. She then moved to Australia to expand her research interests on hematopoiesis, receiving her PhD degree in 2014 from the University of Melbourne. Afterwards, Madeline joined CSIRO as a postdoctoral Research Fellow in Professor Susie Nilsson's group, working on a project to better understand the hematopoietic stem cell and its niche in order to identify important adhesive molecules and their roles in stem cell regulation. She joined Cartherics in 2019 as a Research Fellow where she works with IPSC-CAR-T/NK products that have great potential to kill tumor cells.
After several years investigating normal and malignant hematopoietic stem cells, Madeline has developed strong expertise in stem cell biology and has a huge passion for utilising stem cells to develop innovative therapeutic strategies to help patients fight cancer.